Christmas Crafts Workshop
Making your christmas decorations yourself is more fun with friends!
Bring a friend with you and make your christmas decorations with fresh cut herbs, branches and other beautiful decorations that we provide. You can make a gorgeous center piece for your dinner table, that will show off your creative talents and will give off a christmassy fragrance! You can also make decorative candles and a christmas wreath for your front door. 
Get crafting and enjoy a complimentary warm cup of herbal tea. We have delicious cakes and coffee too!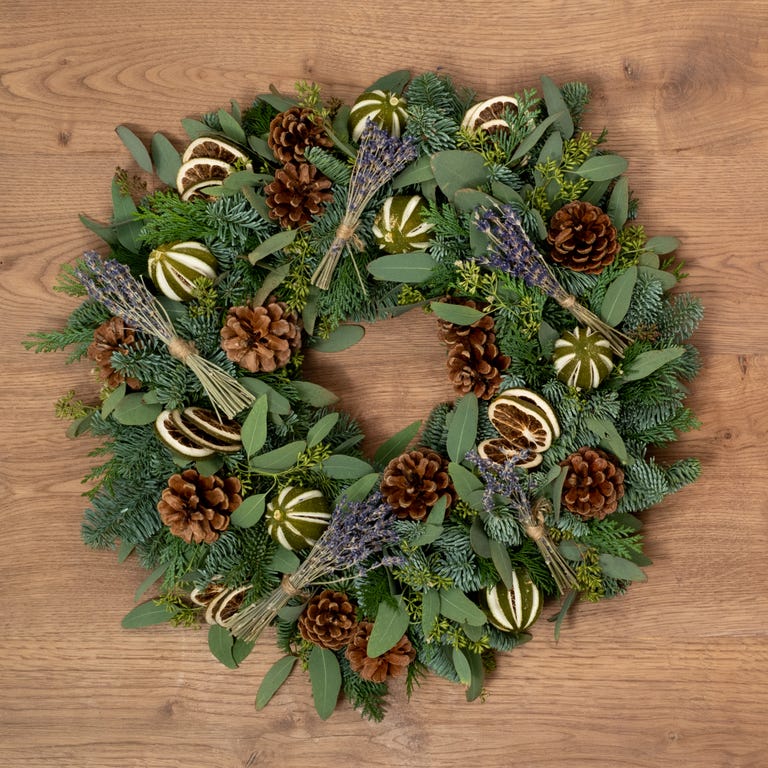 We forage fresh plant material from our woodland and herb gardens. Because they are fresh, they are easy to bend, so you can place them exactly the way you want to on your decoration piece. They are also extremely fragrant, which will for sure give a gorgeous smell to your dining room or living room!
With lots of gorgeous shades of green and earthy colours you have your own creative freedom to create your own unique decoration piece to wow your family and guests. 
You can use sparkly lint, ribbons and shiny baubles, or you can go more minimalist and use the beauty of nature to put together a gorgeous colour scheme that suits your artistic taste. 
Should you bring anything with you? If you already have some decorations in mind that you would like to incorporate to your christmas decorations, bring them with you!
This workshop is indoors. When you finish the workshop, you take your decorations with you. If you would like to go for a walk in park, remember to bring  an umbrella with you and a waterproof coat, as the chances of rain fall are high during this time of year.